You are hereIMDi 2014 / Outdoor information meeting for IMDi-project on Saturday 21. June 2014
Outdoor information meeting for IMDi-project on Saturday 21. June 2014
---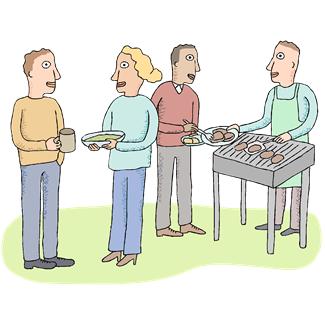 CPN (Chinese Professionals in Noway) is going to organize an outdoor information meeting on Saturday 21. June 2014, 16:00-20:00 o'clock at Huk, Bygdøy. We will introduce CPN's Competence Center for Immigrants (CCI) project 2014, supported by IMDi (Integrerings- og mangfoldsdirektoratet). You will get more information about contents and the time schedules of the seminars. You have also chance to tell us which topics you are interested to hear/discuss, what kind of problems you meet in work or daily-life, and what you will expect from CCI seminars.
In addition, we have get Mr. Zhang Jianguo to give us a talk about health-care. Mr. Zhang Jianguo is the owner of 'Chi Kinesisk Natruterapi' in Storo. He has worked with Chinese medicine, acupuncture, and natural therapies for over 30 years. He will show us how to prevent and treat sports strain and muscle injuries using Chinese and western treatments. So, if you have any health issues or questions, do not miss this chance to ask him for a diagnosis and get some advices/treatments.
After the meeting, there will be a barbecue party with delicious grill-food. Because of the transport difficulty to Huk, we cannot provide drinks. All participants need to bring with you some drinks and salad for your own consumption. We have prepared some information brochures and small gifts for the participants. There will also be arranged some outdoor activities for both adults and kids during the barbecue party.
The arrangement is free of charge and open for all immigrants in Norway. But the participant needs to register online at:
http://workinginnorway.no/node/8362
or send a mail to contact@workinginnorway.no and list your name (names). The deadline for registration is Wednesday 18. June.
Best regards,
CCI project team